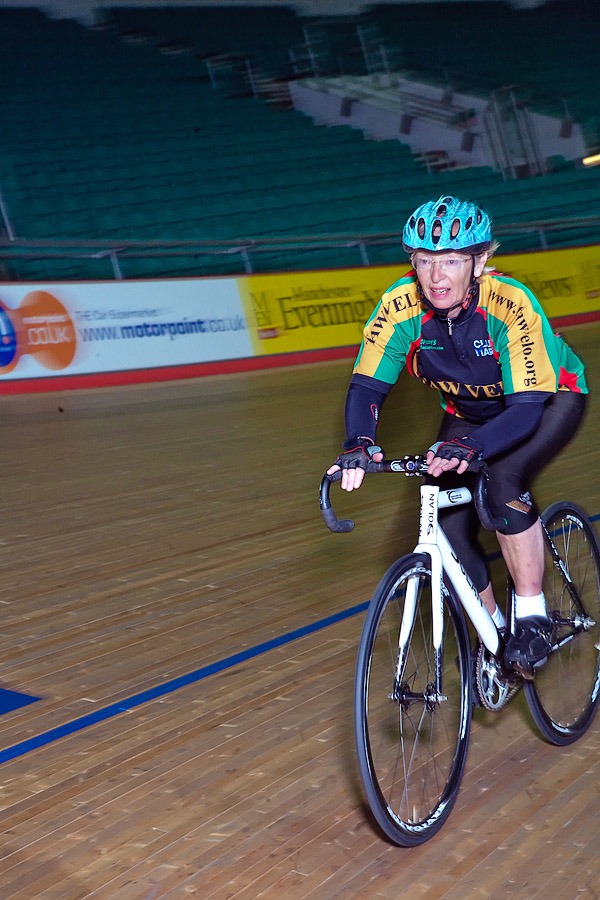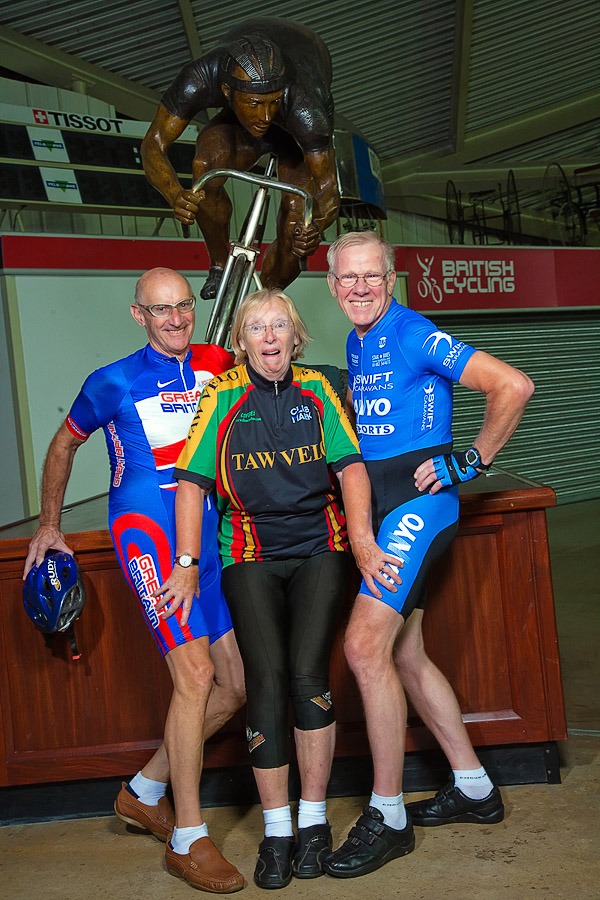 We all have dreams in life, I know I do. One of my dreams was to be a professional photographer and as you see I have been lucky enough to achieve it. Photo shoots like the one I did today only go on to reinforce the reasons I wanted to become a photographer and I feel privileged to have a job that allows me to be there when somebody else's dreams come true. The Stannah Think Again Fund was launched in 2007 in response to a poll conducted amongst the over 50's that revealed only 13% feel they are achieving their life goals and two thirds regret not having pursued their dreams when they were younger. Over 50's can apply to the Think Again Fund and one person is selected at random each month for Stannah to help make a life-long dream come true.
Today, June Smith (aged 73)-with the help of the 'Stannah Think Again Fund' and Peter the cycling coach at the National Cycling Centre-has achieve her lifelong ambition of cycling on a professional Velodrome track. June arrived with her friend looking quite nervous but after some expert coaching from Peter she was flying round the track faster than Harry Potter playing Quidditch. At the end June said she was surprised at how difficult it was and how the track is a lot steeper in real life than it is on television. But once she got in her stride she had enjoyed every minute of it. And to top off a great mornings cycling her second dream-to feel the thighs of cyclist-also came true during the final photos. Well Done June…you were a pleasure to photograph.
For those who are interested June is planning to set up an over 50's cycling club in her home town in Devon. Hopefully these pictures will help to inspire other silver cyclists to join her club.
https://www.neilsonreeves.co.uk/wp-content/uploads/2010/08/june-smith-velodrome.jpg
900
600
admin
https://www.neilsonreeves.co.uk/wp-content/uploads/2013/04/neilsonreeves-photography-logo.png
admin
2010-08-13 14:25:52
2015-03-13 14:17:45
June Smith age 73 Living the Dream