Is Your LinkedIn Profile Picture costing you quality connections or career advancement opportunities?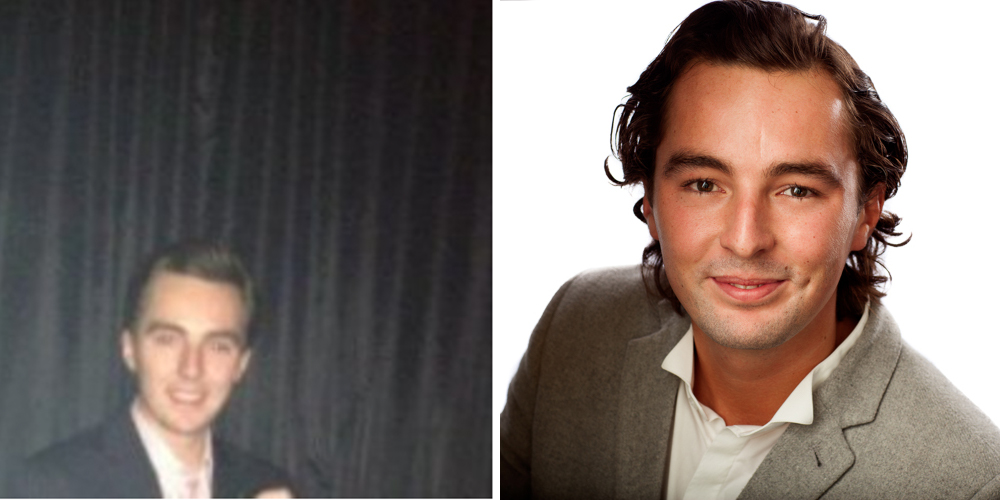 The good-looking fella above is an experienced Account Manager. And, although he works for a visionary organisation and negotiates contracts worth £100,000 plus, the picture on the left was – until recently – his online calling card. Countless recruitment head-hunters will have looked at this picture over the years – how many decided he did not have the experience or authority to take on a bigger role based on his picture alone? Would they really have looked at his LinkedIn CV? Where could he be now? And – most importantly – how much extra could he be earning?
We recently captured a new headshot for his LinkedIn profile, which you can see on the right hand side. Big improvement, right? Somebody you'd hire? Definitely!
It's an undeniable fact that first impressions matter. No matter how shallow it might sound, as a global society, we do judge books by their covers and we do make business decisions based on the face we are greeted with. And in an increasingly global market, more and more business transactions are taking place without the two parties ever actually meeting each other in person.
As a result, your professional online profile picture is now your shop window. In order to keep up with fierce competition and ensure you don't lose business, it's essential that your shop window is attractive and inviting.
However, too many individuals and businesses neglect the crucial role a high-quality photographer can play to their online profile pictures. Although most people do have LinkedIn profiles and spend significant time describing themselves and gaining recommendations, the photography side is typically neglected. All this communicates is that the job is half-finished, which reflects badly on yourself and also on the company you currently work for.
Common LinkedIn Profile Picture Mistakes
Avoiding these pitfalls will allow you to maximise your attractiveness to prospective clientele and could multiply your earnings as a result. At Neilson Reeves, we know what goes into making up a successful headshot which exudes confidence and ability.