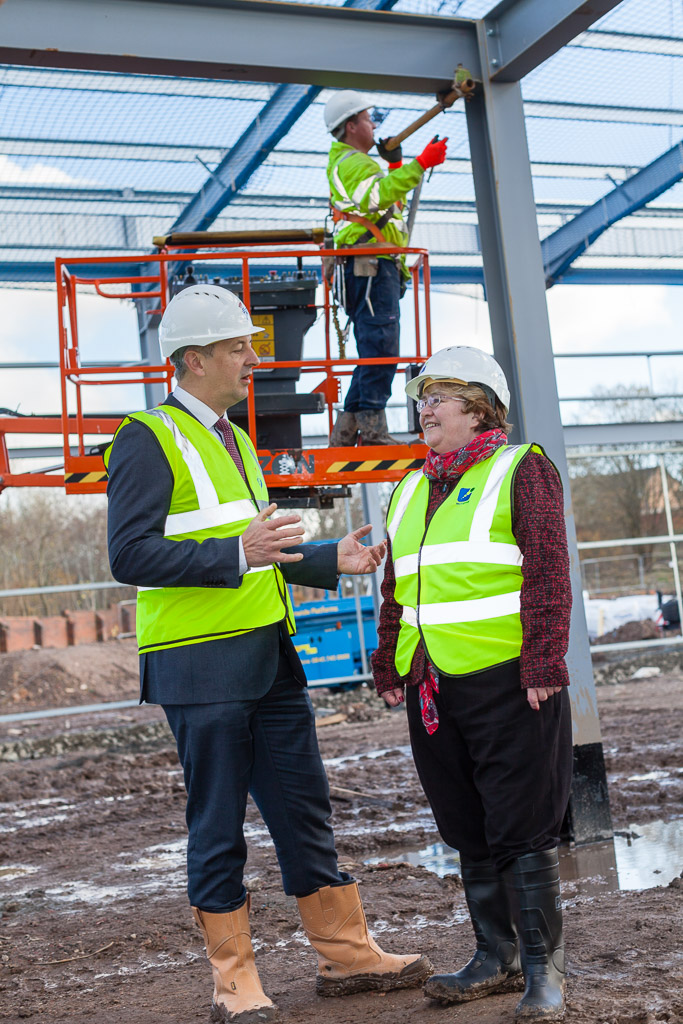 Councillor Jean Stretton, Leader of Oldham Council
Councillor Jean Stretton, Leader of Oldham Council was visiting the site to see the progress of the build. Jean was shown round the site by Stephen Pettyfer, Group Property Director at Jardine Motors Group.
The dealership will create over 80 jobs and is due to open in the Summer of 2017.  Jean said: "It's great to see how much construction work has been done on site already." "Jardine has also confirmed that they are committed to our Get Oldham Working campaign, and are looking forward to working with local colleges and supply chains, which is great news for jobseekers and the local economy."
Stephen Pettyfer  commented "This will be a key site for Jardine Motors Group, and we are working closely with Audi to develop a new dealership that will be a benchmark for the future of automotive retailing. Our ambition is to include the latest technology and introduce tailored customer services for buyers, to really shake-up and modernise the car buying industry – moving away from the traditional one-size-fits-all approach when buying a new car."
Neilson Reeves hopes that the dealership will bring  some Vorsprung Durch Technik to the Oldham economy.