The third annual Rowlands Pharmacy Excellence Awards, was held on 4th April 2013 at Manchester Town Hall.  The awards recognise and reward the exceptional achievements made by staff members.  160 members of staff from both branch and head office joined with key figures from the pharmaceutical industry and press to celebrate and congratulate colleagues who have delivered exceptional service within their role.
The awards are not voted for by a panel of judges but by the customers themselves which gives added prestige and those nominated know that their efforts are appreciated by the community they serve.  We at Rowlands Pharmacy would like to congratulate the winners and all of those who were nominated as to be shortlisted for an award is an achievement.  These individuals have demonstrated on numerous occasions their commitment to providing the best quality healthcare within their community. A big thank you to everyone who voted and of course to all of our sponsors.
Assistant of the Year – Karen Beaton – Branch1320 Hillkirk Corner
Presented by Thomas Panke, Logistics Director, Phoenix & Lynette Roberts, Sales Development Manager, Reckitts
Karen is at the forefront of driving our pharmacy services to ensure patients proactively manage their health and well being.  She informs and educates patients about the different services the pharmacy provides and the ways that these services can be of real benefit to them.  She has developed a great rapport with all of her customers and she has many regular patients who come specifically to see her for advice and to access the services we offer.  Her enthusiastic, bubbly, outgoing personality is infectious and as a result her patients are now proactively encouraging their family and friends to come to the branch for health advice and support.
Driver of the Year – Jon Bowden – Branch 1211 Folly Lane
Mike Blakeman, Group Company Secretary, Phoenix & Richard Dawson-Gerrard, Senior Partner, George Davies Solicitors
Jon has a caring attitude and is a very willing driver; nothing is too much trouble for him.  Jon delivers for four other shops in the area and is always on the other end of the phone when required for emergency deliveries.  Jon also carries out the branches banking and mail runs.  He cares for all his customers and ensures that all of their needs are taken care of each time he delivers their medication.
 Technician of Year – Lauren James – Branch 1568 St John's Rd
Presented by Margaret MacRury, Superintendant Pharmacist, Rowlands & Angela Langley, Commercial Account Manager, Pfizer
Lauren started with Rowlands in 2011 as temporary maternity cover in the dispensary.  Since then she has not only become a permanent fulltime member of staff, completing her NVQ2 in record time but also taken on a lot of the responsibility in the day to day running of St John's Road since their manager left in August 2012.  Lauren is always positive and bubbly and willing to help at the drop of a hat, which has made her very popular with both customers and staff.
Head Office Department of the Year -IT
Presented by Paul Smith, Chief Executive Officer, Phoenix & Margaret McLean, National Sales Manager, Dr Reddys
The Retail IT department offers Rowlands Pharmacy an efficient, driven, modern forward thinking IT department that can be broken down into a few general areas, comprising of internal support, field support, projects, Software Development and Information Governance.  The IT Department manages hardware, software, network, infrastructure and development requirements for the branches and head office users, managing new provision, upgrades, implementation and decommissioning of all IT related projects.  The information Governance team has worked tireless with our pharmacies and head office, completing over 100 site visits, completed IG submissions for England and for the first time all Welsh branches. The IG team took our pharmacies to IG Level 2 as required by the contract and has since worked to achieve Level 3 which no other multiple has declared. The IG team have also identified and investigated over 344 report incidents in branch, implemented a Moodle training resource site and continually worked on an increased awareness campaign within branches.
Pharmacist of the Year – Habib Khan – Branch 1072 Parkfield
Presented by Ian Cowan, Director of Pharmacy, Rowlands & Clara Mann, National Sales Manager, Actavis
Habib is a very inspiring pharmacist who loves his profession and his enthusiasm influences the rest of the team.  Despite dispensing more than 15,000 items a month, he is always first where service delivery is involved and very excited about any new opportunity to help his patients.  He always has time to talk to his patients and the other healthcare professionals.  He is never too busy to help with the training of new managers and is always available for his colleagues within the Area.
The Karen Wakefield Pre Registration of the Year – Jemma Small
Presented by Sandra Hutchinson, Group Learning & Development Manager, Phoenix Medical Supplies & Tony Cordrey, UK Sales Director, Sandoz

Jemma is very approachable and easy to work with.  She is always enthusiastic regarding new ideas and shows good team skills in encouraging others.  Jemma is very proactive in offering and developing services.  She reacts positively to challenging situations in the pharmacy and responds sensitively and confidently.  She has taken on supervisory roles in delivering the blood pressure service and supporting staff in building confidence and competence and became an integral part of the health promotion activities in the healthy living pharmacy.
Area Manager of the Year – Laura McElroy
Presented by Chris Cooper, Operations Director, Rowlands & Colm Magee, Head of Commercial, Teva
Laura was appointed Area Manager for Area 15 in January 2010.  In her role as an Area Manager, she invests strongly in her teams and has regular manager meetings where she shares her ideas and initiatives and ensures she motivates and encourages her pharmacists to actively participate in building their businesses.  Recent highlights include the Newton Mearns and Springburn relocations where Laura has worked tirelessly to deliver both the 360 change concept and also the principles behind the Elite Service.  Her Cumbernauld branch has worked hard to deliver the Elite service criteria and as a result were one of the first to obtain the status earlier on this year.  Laura's endless energy and enthusiasm for her role has meant that Area 15 has hit all its budgets for the year with items coming in 0.8% up on budget for items and 0.12% up on last year for OTC.
Branch of the Year – Branch 1317 Cumbernauld
Presented by Kenny Black, Managing Director, Rowlands & Andrea Thompson, Canesten Brand Manager, Bayer
The team at Cumbernauld are dedicated, hardworking and enthusiastic and together they support any patient needs which are brought to their attention. They have forged a reputation of going that 'extra mile' and have built excellent relationships with many local healthcare professionals.  Each day every staff member proactively engages with patients and they use their skills and knowledge to deliver outstanding service.  The team work together to ensure the day to day running of this busy community pharmacy continues efficiently and professionally.  Their recent award of becoming an 'Elite Service Pharmacy' has boosted their confidence and pushed them forward.
Outstanding Achievement Award – Paula Hansard – 1477 Dingle
Presented by Kriss Akabusi & James Allen, Managing Director, Guerilla
Paula was in the dispensary, when she heard a crash and went out into the shop.  A customer had fallen to the floor and was unconscious, clammy and pale.  Thinking fast Paula went back into dispensary to call an ambulance.  The ambulance call centre stayed on the line and gave instructions to another member of staff who instructed Paula to carry our CPR.  Paula continued to perform CPR until the ambulance arrived.  Paula's actions kept the lady alive and because of her quick response there would be no long term damage.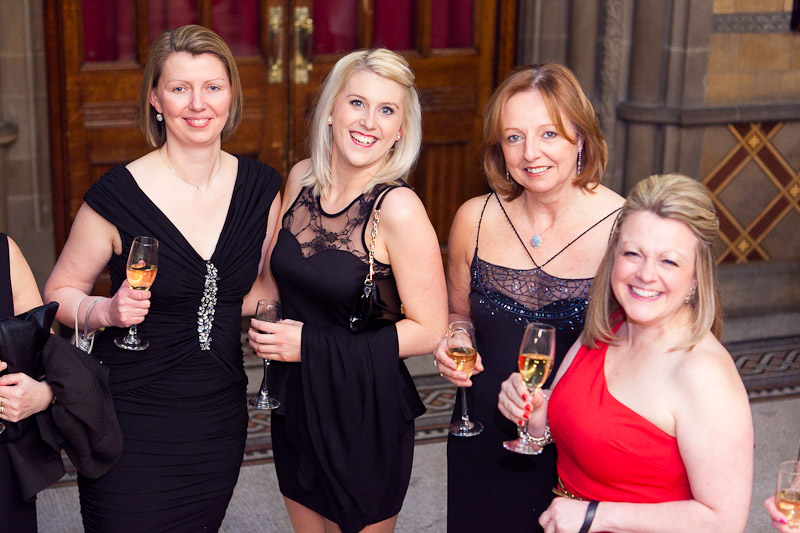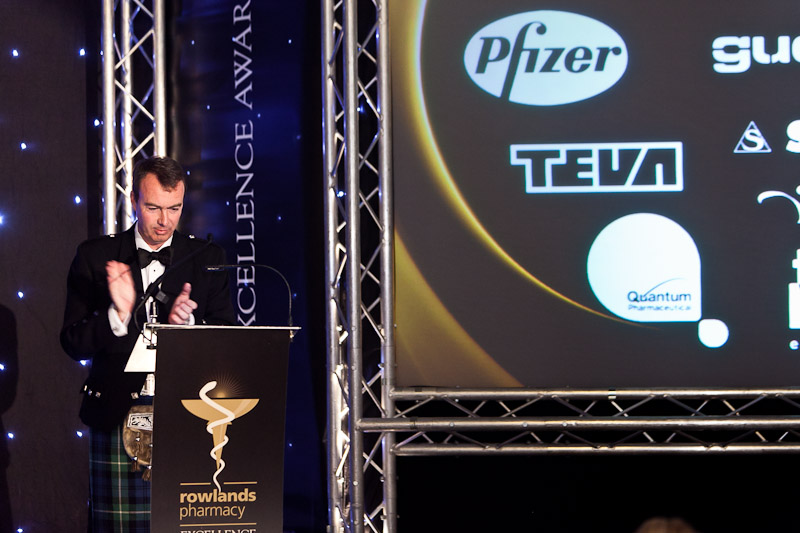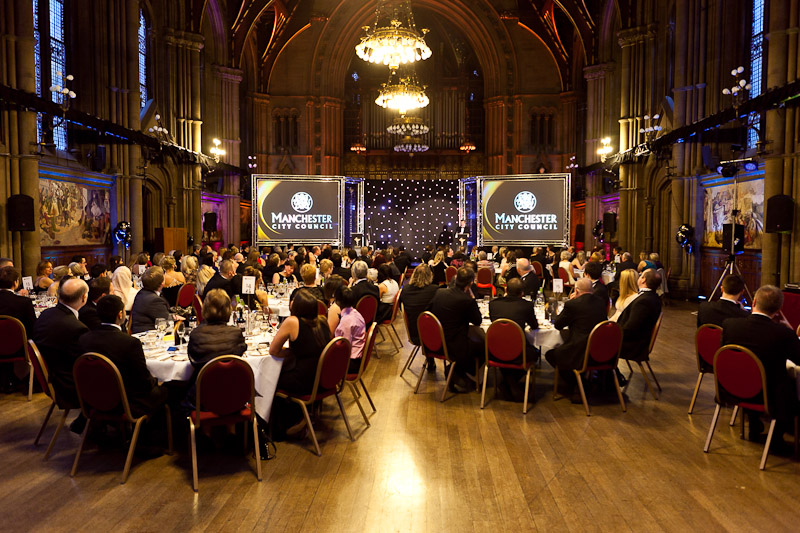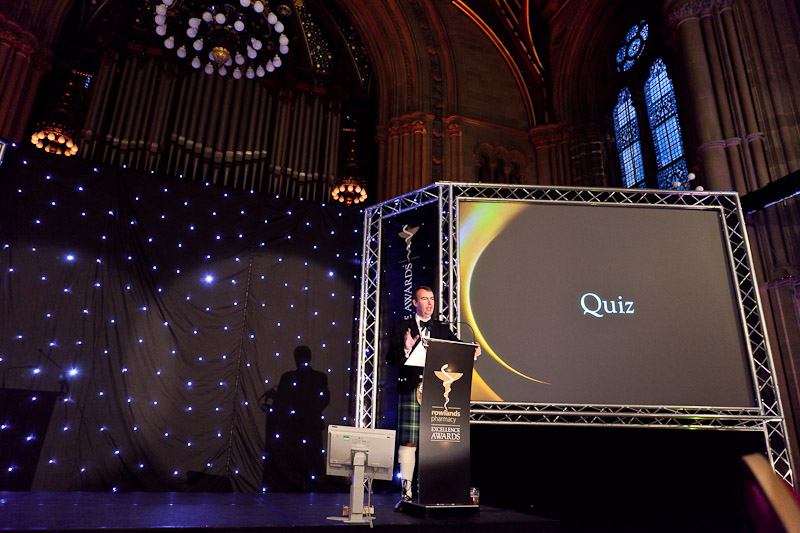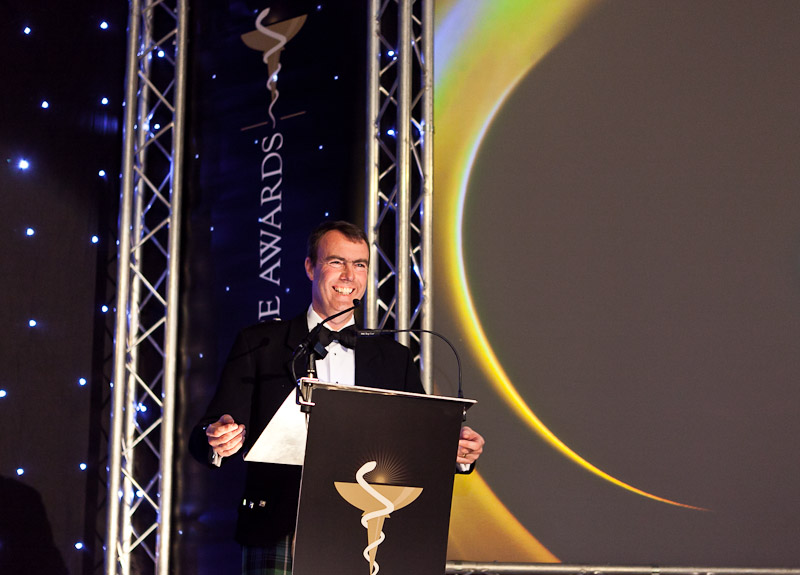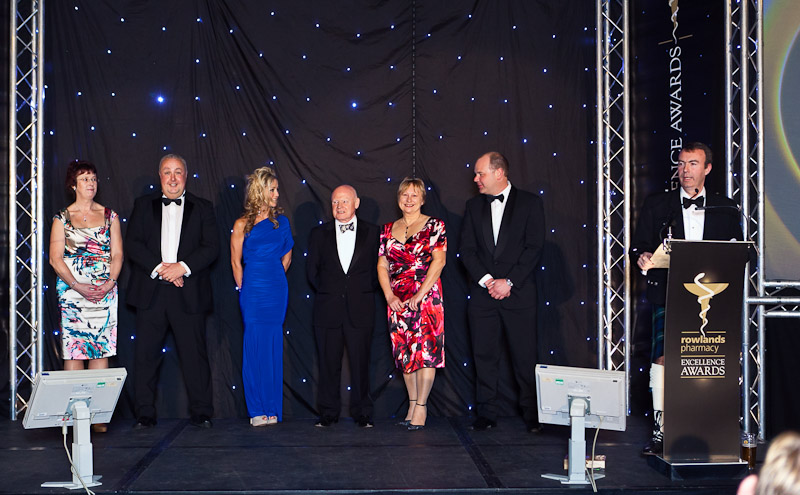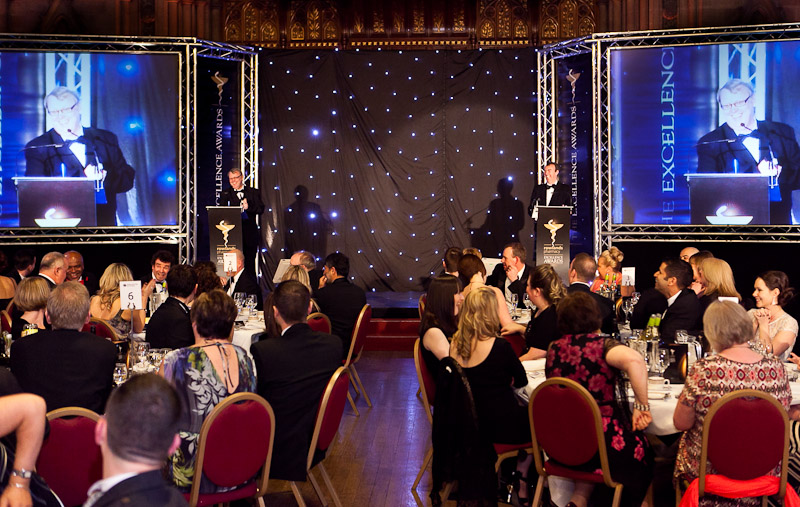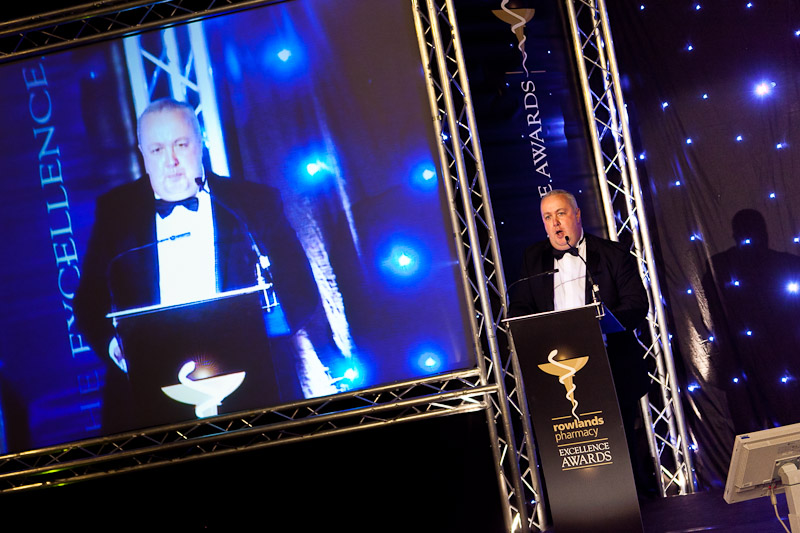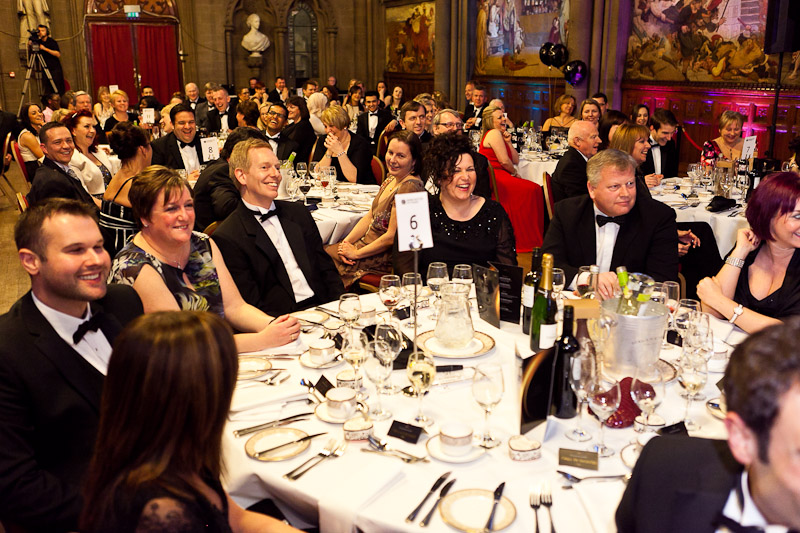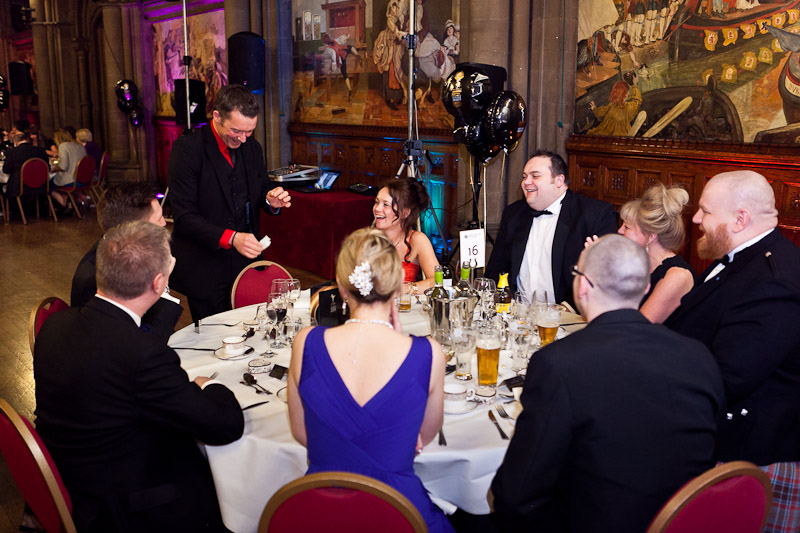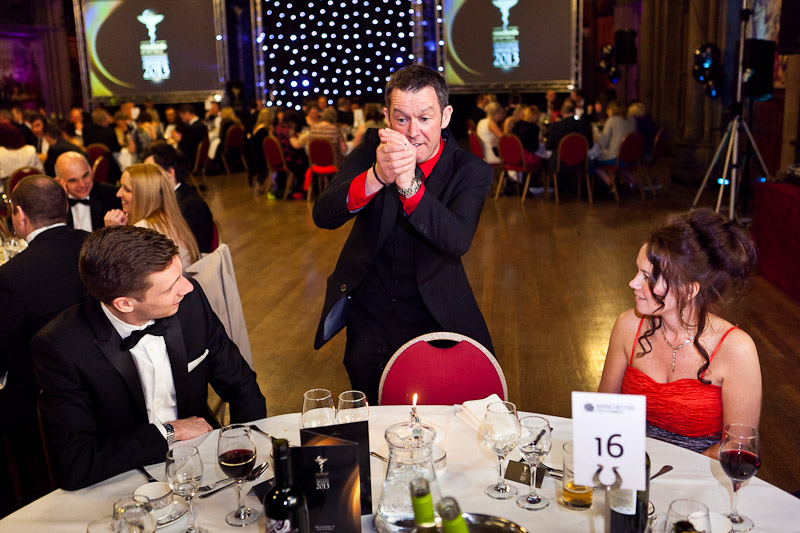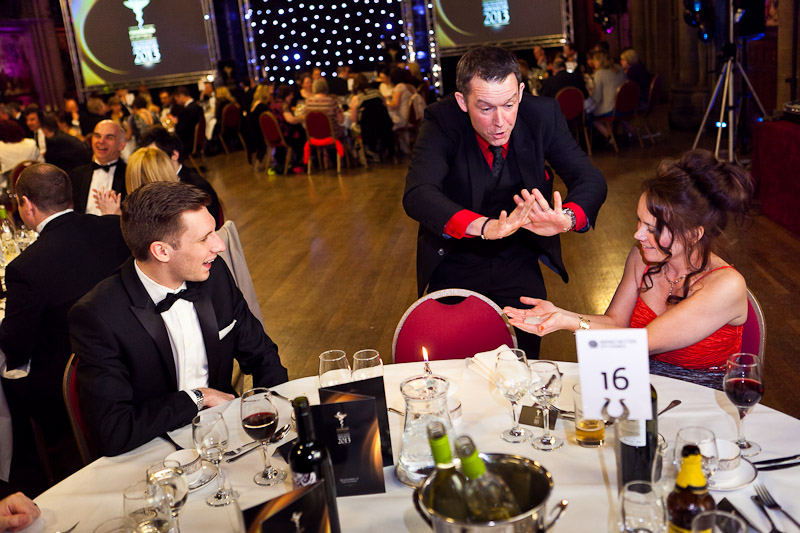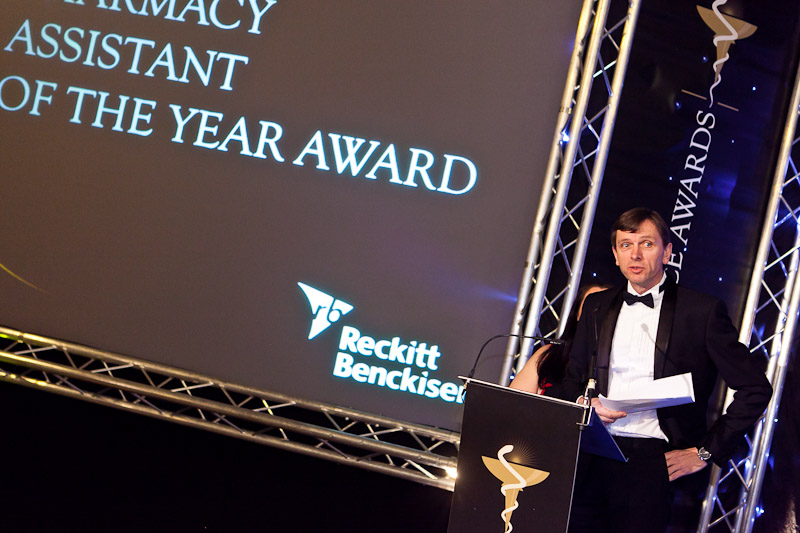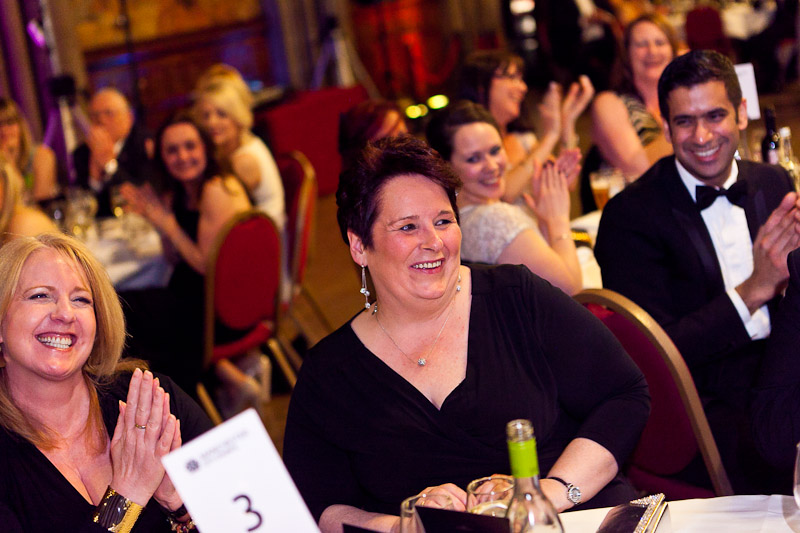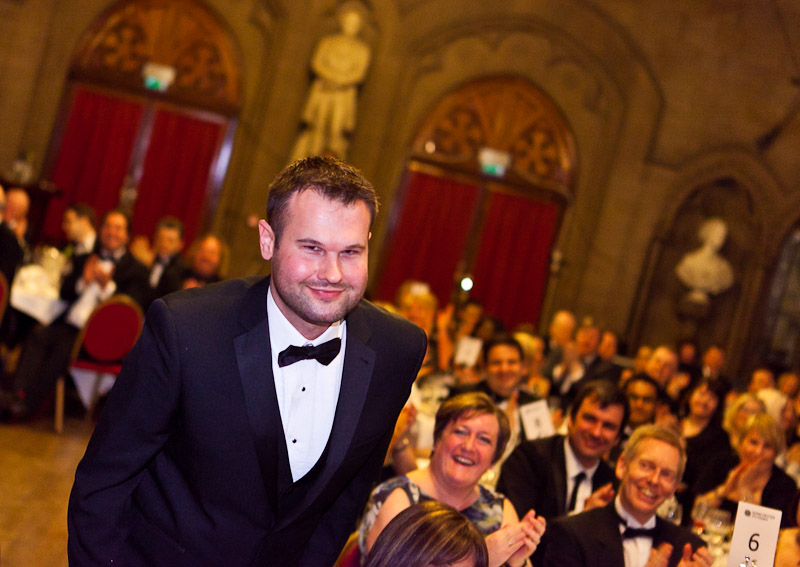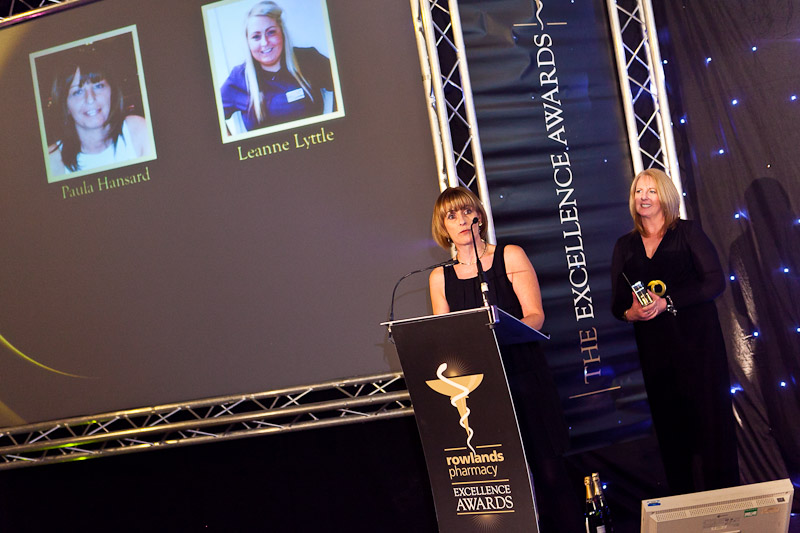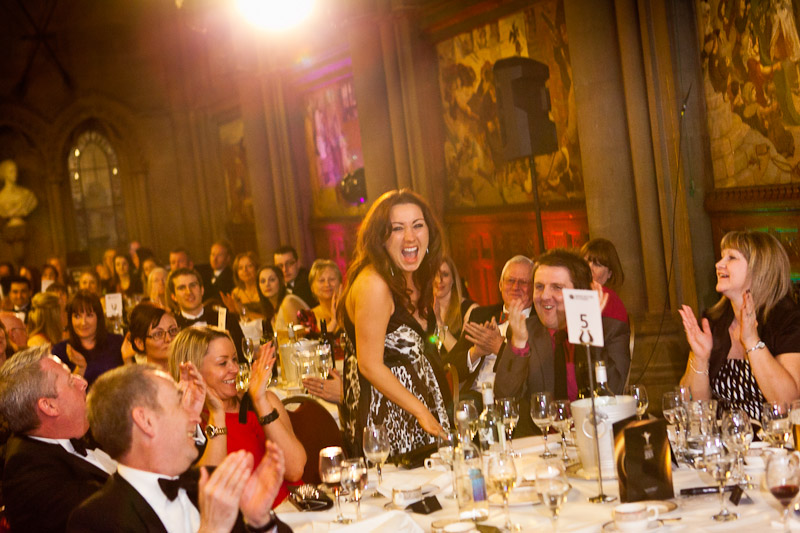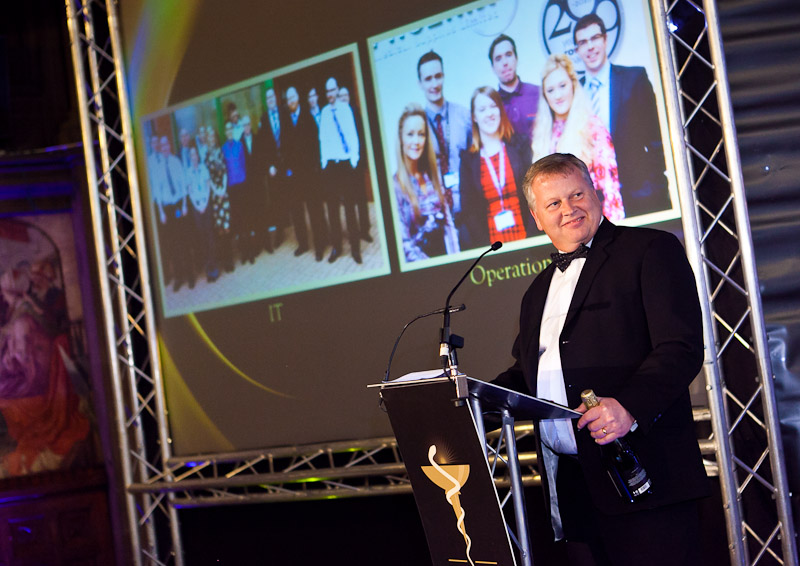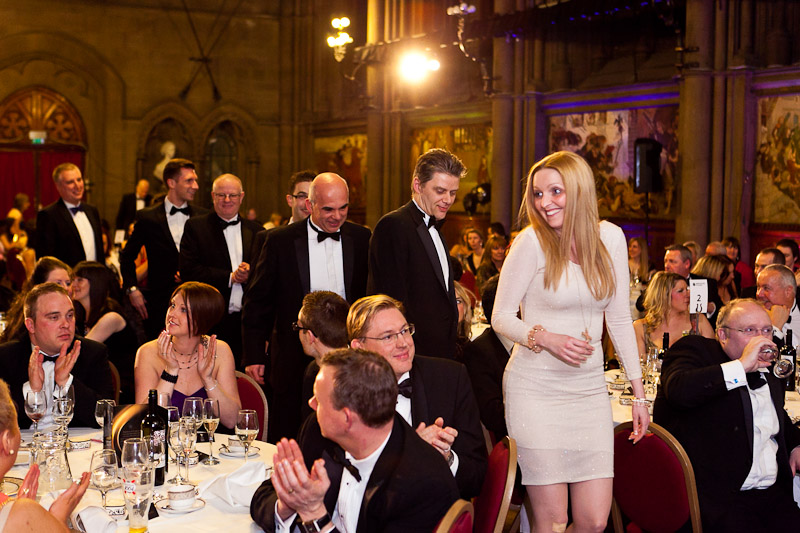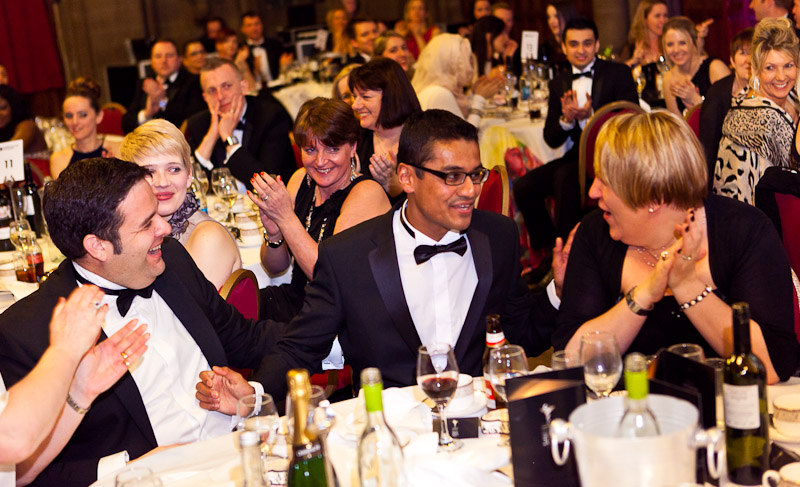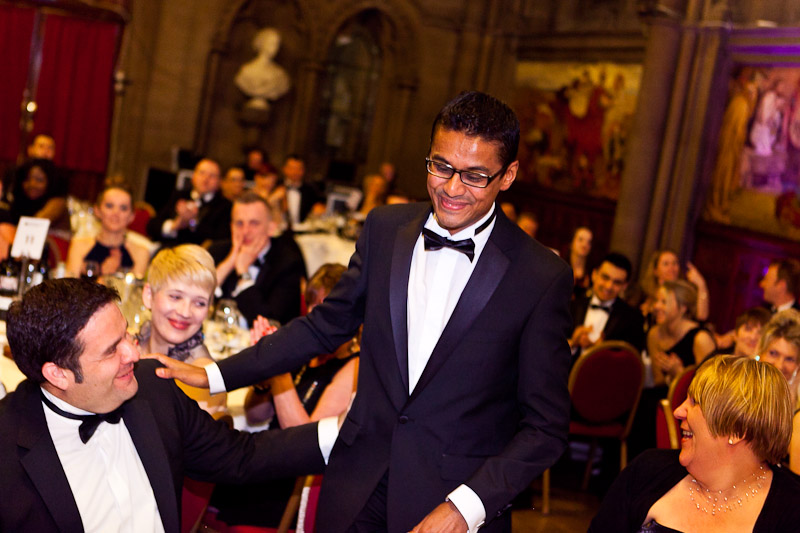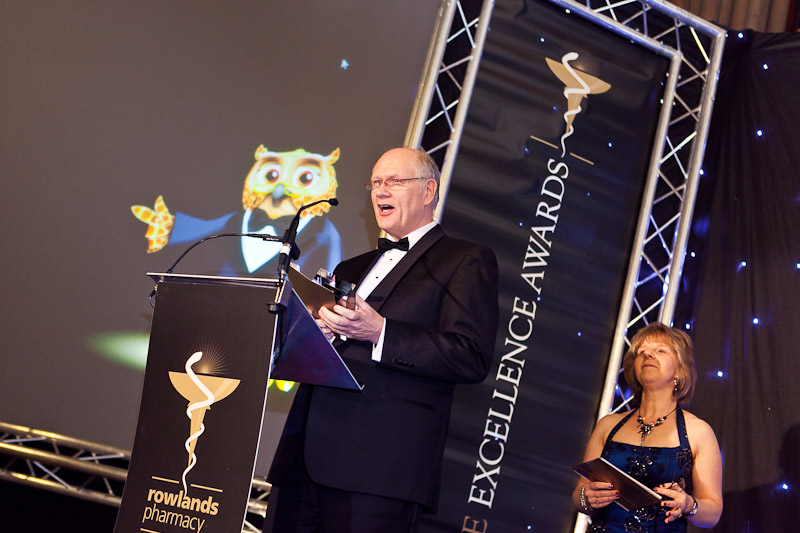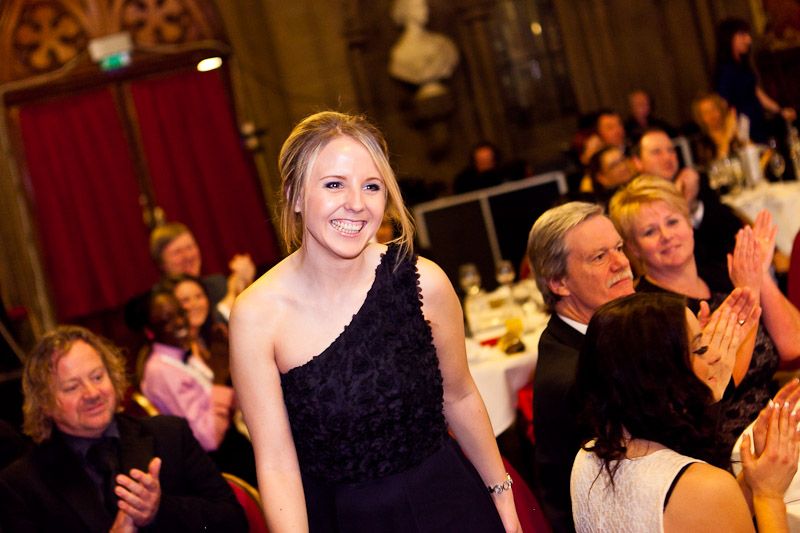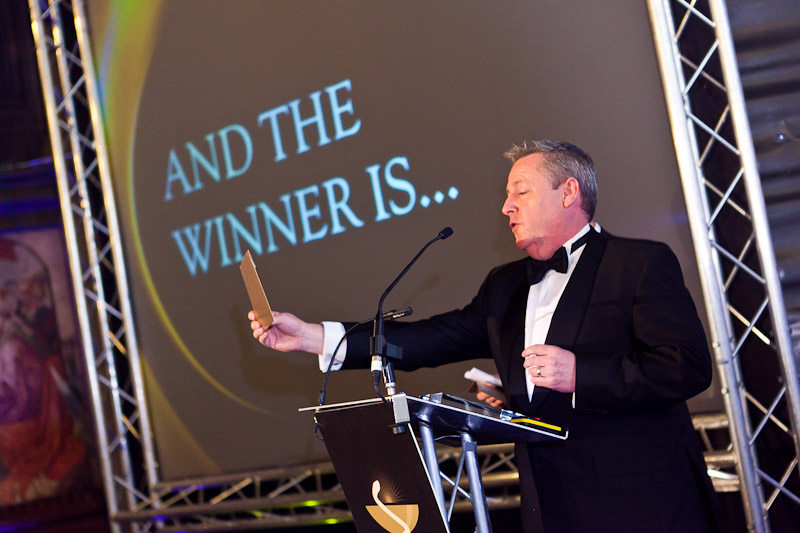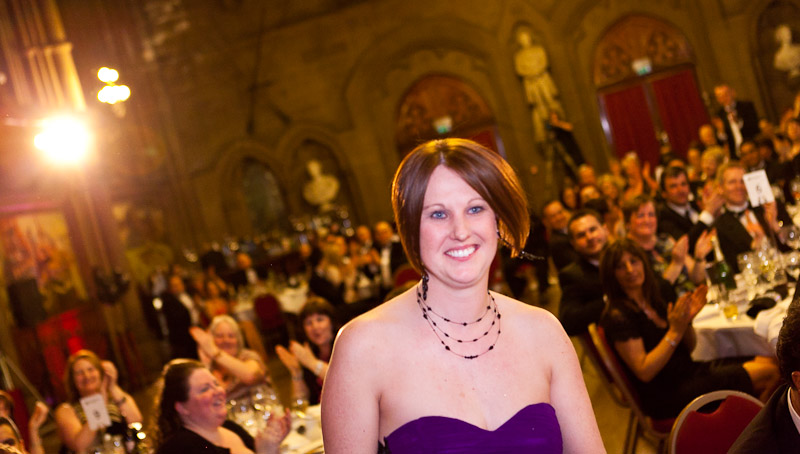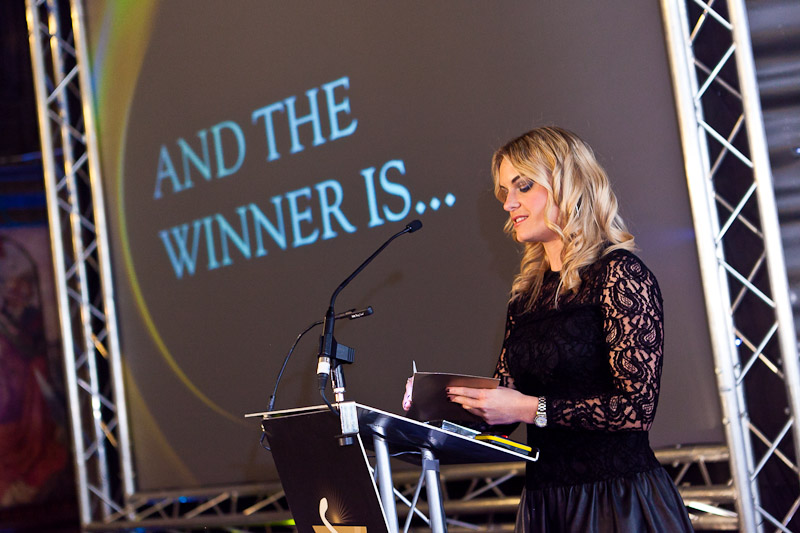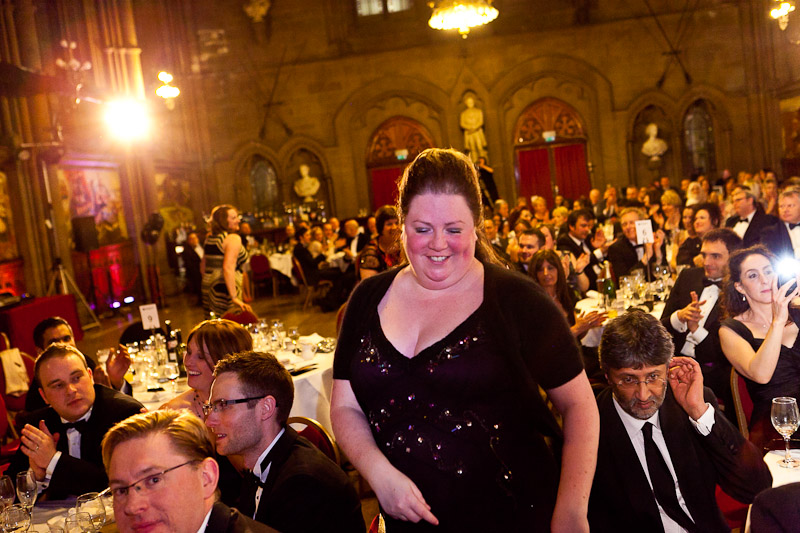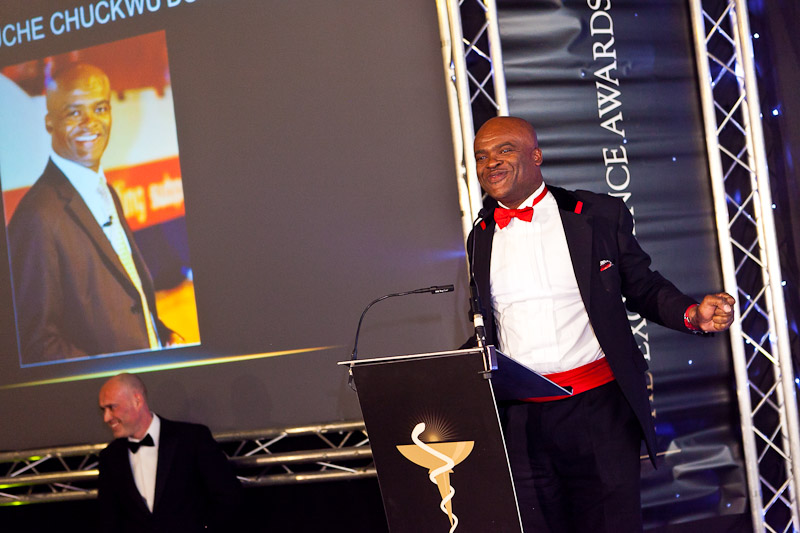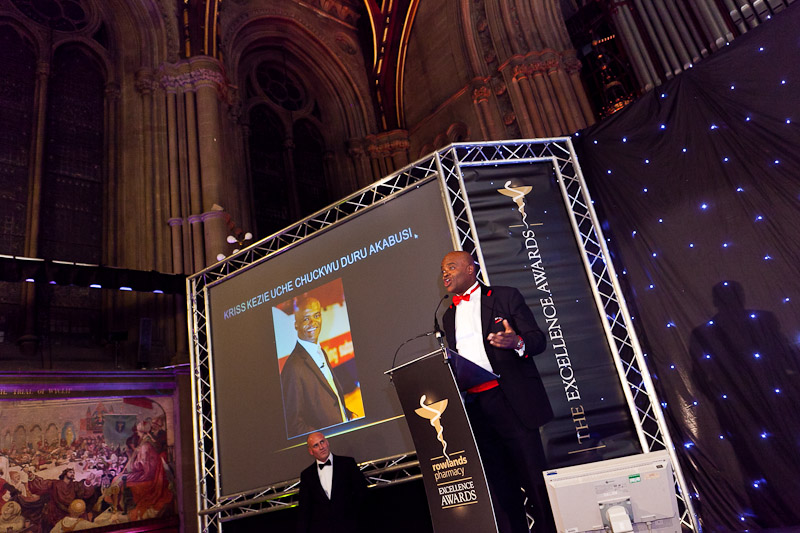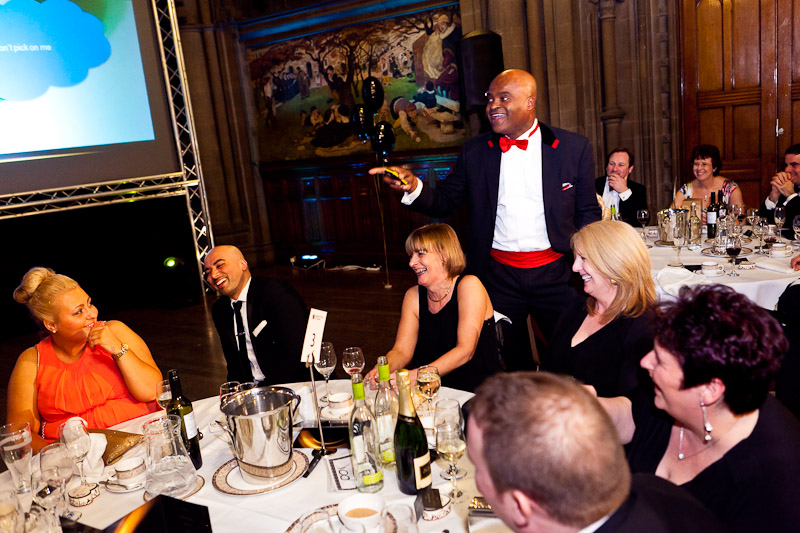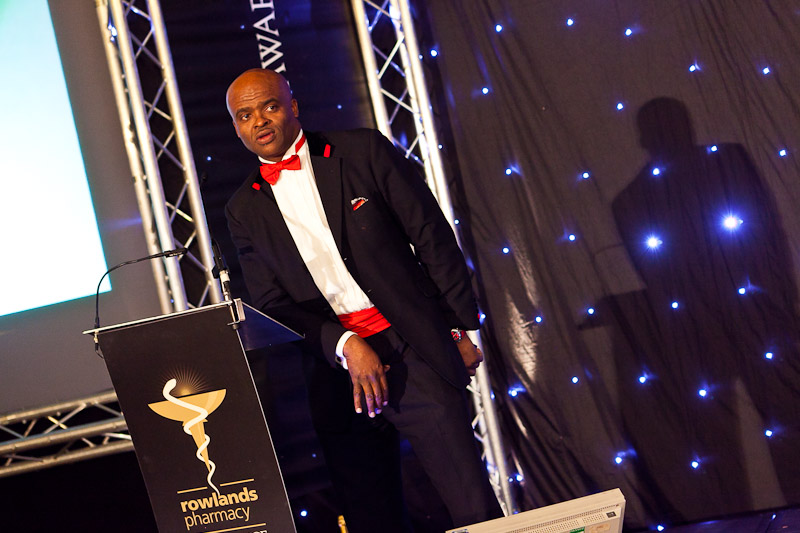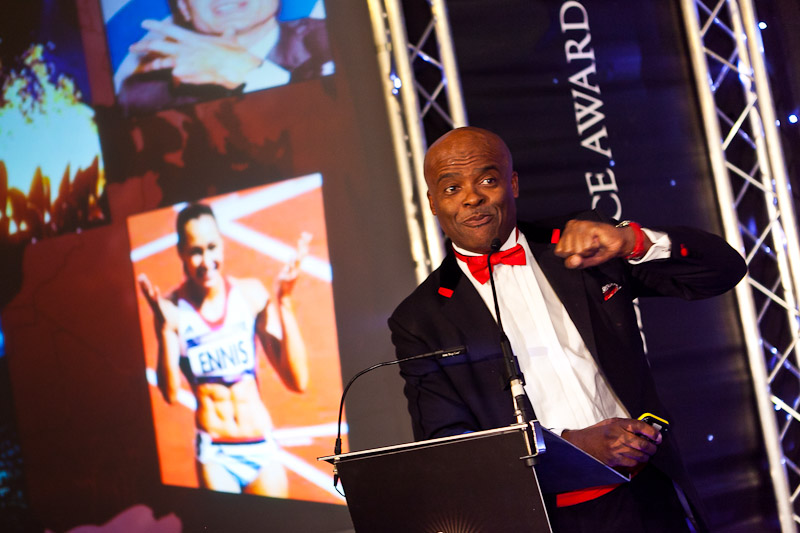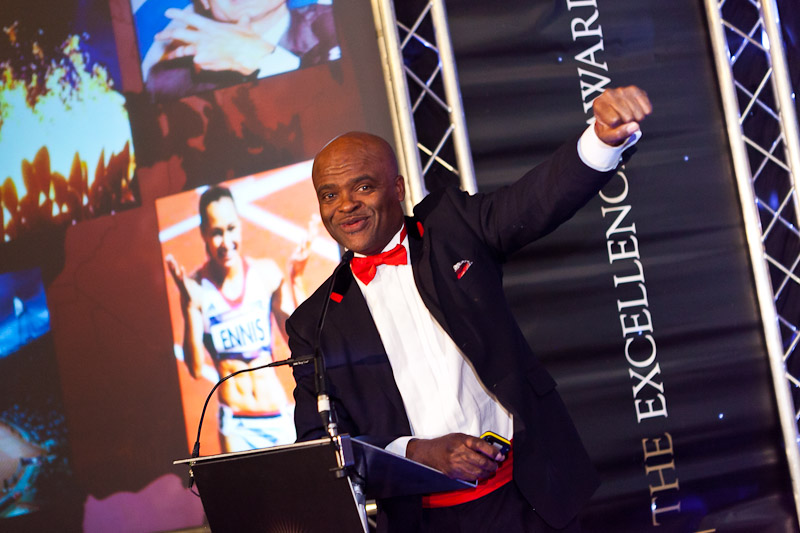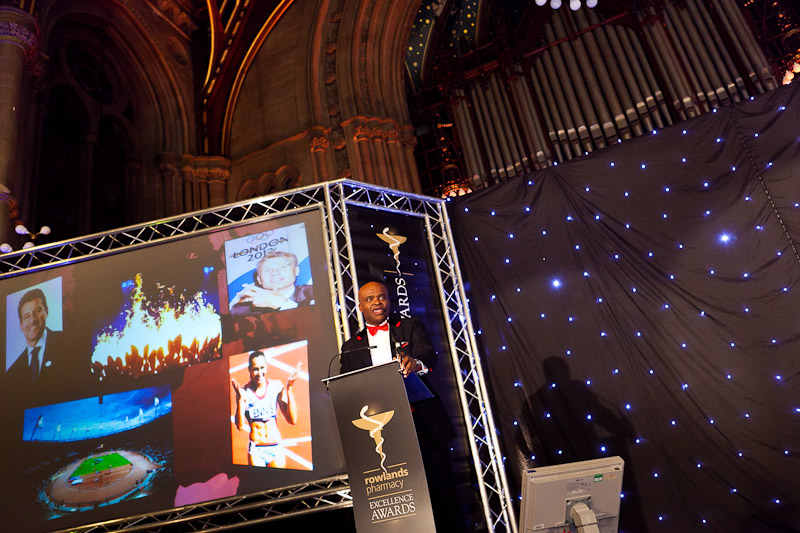 [button link="http://neilsonreeves.photoshelter.com/gallery-slideshow/G00009nfrcZP7sR4/?start=" size="large" color="blue" rounded="true" ]MORE IMAGES VIEW SLIDESHOW[/button]
https://www.neilsonreeves.co.uk/wp-content/uploads/2013/04/rowlands-exellence-awards-2013-224.jpg
533
800
admin
https://www.neilsonreeves.co.uk/wp-content/uploads/2013/04/neilsonreeves-photography-logo.png
admin
2013-04-10 17:26:27
2015-03-13 10:54:18
Rowlands Pharmacy Excellence Awards 2013 Manchester Town Hall