Styled Corporate Portraits
Rebrand and Site Launch
Citizen Housing is the new name of 30,000-home WM Housing Group and brings together it's subsidiaries – Family Housing Association, Optima Community Association, West Mercia Homes and Whitefriars Housing – under one new brand, Citizen.
Head of communications at Citizen, Steve Hayes commissioned Neilson Reeves Photography to create portraits of the leadership team that reflect their new brand values and brand design. The Citizen brand is all about being part of society, having a stake, having rights and responsibilities and being equal. These brand values runs right through the company so they wanted their senior leaders photographing in a more approachable, less hierarchical way than is often found in corporate photography.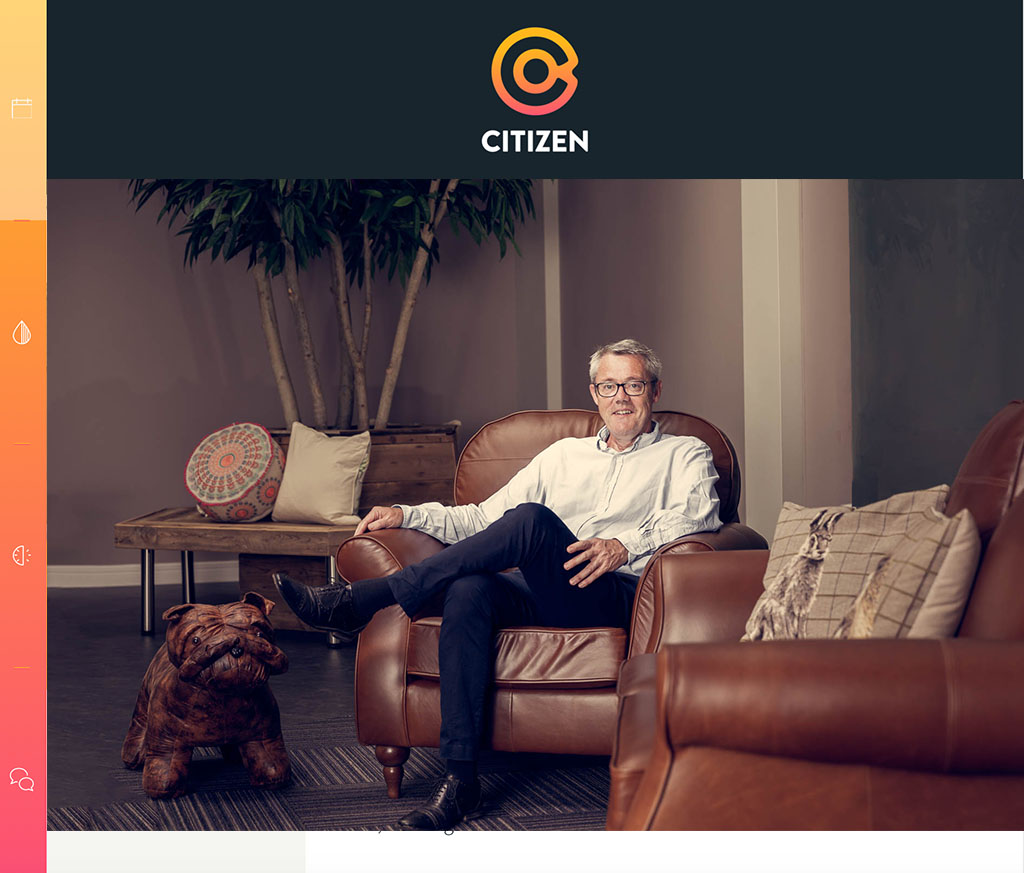 Styling Corporate Portraits
Following an audit of the new Citizen brand values and colour scheme, we set about building a colour palette to work with the brand.  This was fed back to Citizen so they could scout suitable locations that already had some of the colours we needed. We also fed back information about clothing, what each of the leadership team should wear on the day. I must say the team at Citizen did an amazing job finding such a great location and the owners of that space allowed us to move furniture around to create the compositions. These compositions are flexible enough to work as website banners and squares, ensuring Citizen can use them across many types of communications and media.