How female role model photography
can help encourage more women into Construction.
While women have made substantial inroads into male-dominated industries, many construction companies still need help attracting more women. Despite the best efforts of many firms, gender equality, in terms of employee numbers, is still elusive.
Many fantastic construction companies are desperate to address the gender imbalance in the construction workforce, which currently sees just 16% female representation.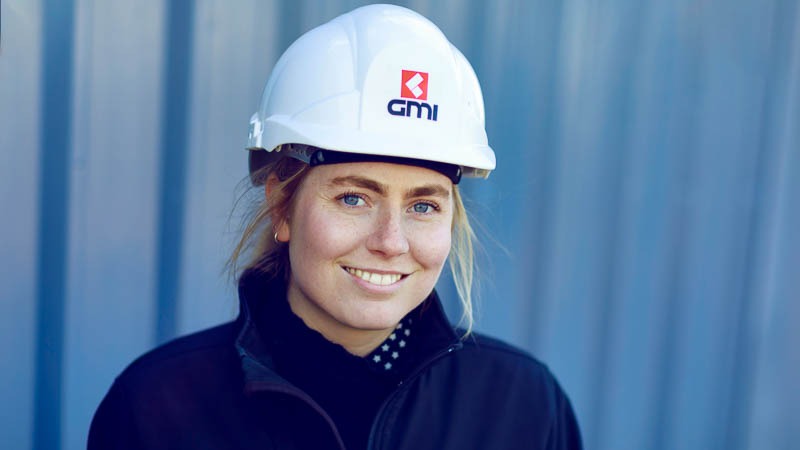 Great photography can help you recruit more women. The women in these images are role models, and the idea of role models is essential for encouraging workplace diversity.
In reality, you may have very few women working within your organisation. So, you need to showcase the ones you already have on your website, social media channels and all other marketing material.
Images can strongly influence the way we act. Because we process visual stimulation at lightning speed, images are likely to prompt strong emotions, which can lead to action.
And we desperately need action to address this issue because the average construction company's website is full of pictures of men working with men. Who often look rugged and freezing, reinforcing the old-fashioned stereotypes of what it is like to work on a construction site.
Image quality and narrative are paramount. And would you believe the results you get depend on who and how you hire a photographer in the first place? Hiring a photographer usually comes about because of a new website design or rebrand.
So what comes first? Photographers are selected and asked to quote a day rate. Then the good old 'get three quotes, pick the middle' kicks into action, and things start going downhill because you don't need a jack-of-all-trades photographer.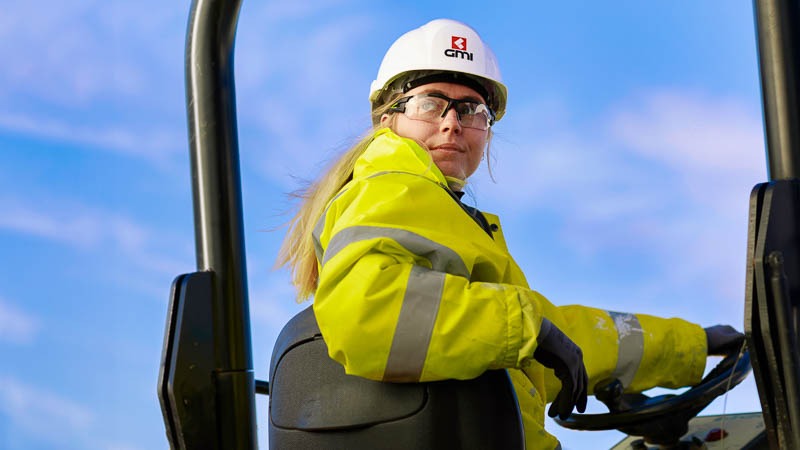 Instead, you need a photographer who is an expert in construction image creation – who understands design and corporate communications and can help you plan and manage the shoot from start to finish.
The high-end professional photography we undertake is about making bespoke pictures, not just taking lots of photos and hoping they will fit on the website or other marketing communications.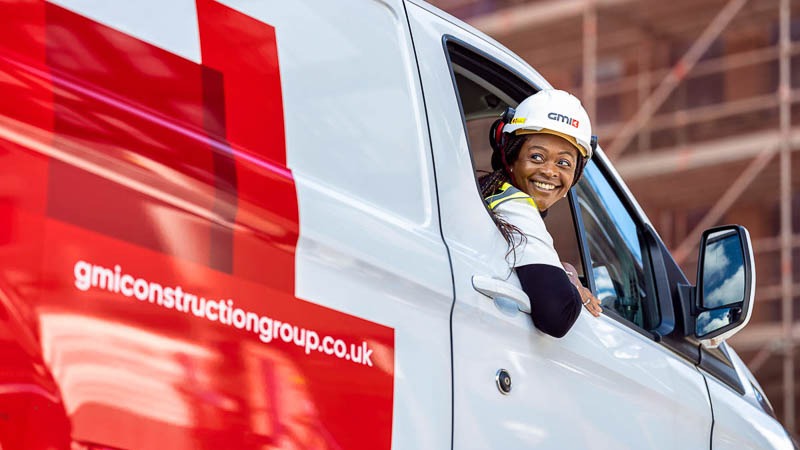 The images you see on this blog are all professionally made pictures. To make a picture, you first need to know where the image is going. Is it a webpage, social media post or printed media? What shape is the image space, landscape, banner, portrait or square? What message does the image need to convey, and what words will accompany it? Who or what needs to be in the picture to get the message across in the best possible way?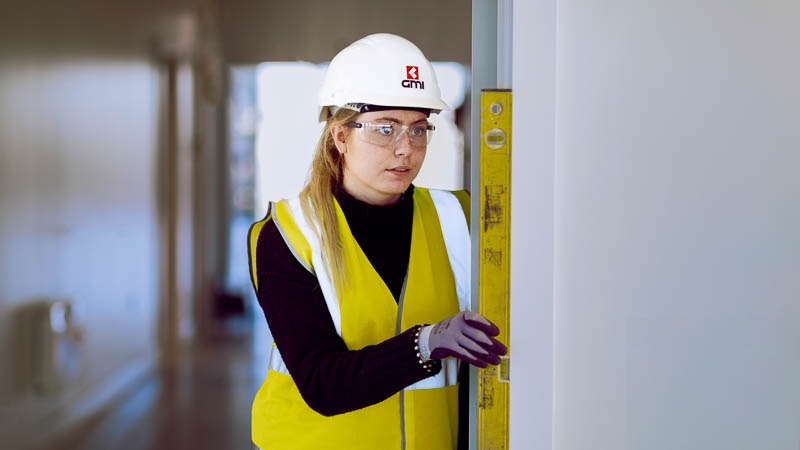 All this requires detailed planning, excellent communication and flexibility.  The location must be scouted, the people chosen and briefed, uniforms, equipment and health and safety requirements all in place.
If shooting outdoors, the planning must also consider the light and weather. And this means both the client and photographer should be prepared to rearrange a shoot. The only way to manage this is by pencilling in shoot days and checking the forecast closer to the day. This is all part of our planning service, and we use sophisticated light and weather-tracking apps to manage this for you.
Let me help you show off the role model woman within your organisation and help you new ones.
Contact me for a free, no-obligation consultation face-to-face or via Zoom.