Social media video production agency – Studio 91 Media – got in touch with us to shoot some modern corporate headshots of their video production team. The brief was to shoot some relaxed professional headshots in a modern style that would blend seamlessly with their brand.  Below is a screen shot of their website where you can see how well the images fit with their brand colours. The images are also used as social media profile pictures and an all corporate communications.
Screen shot of Studio 91 Media meet the team page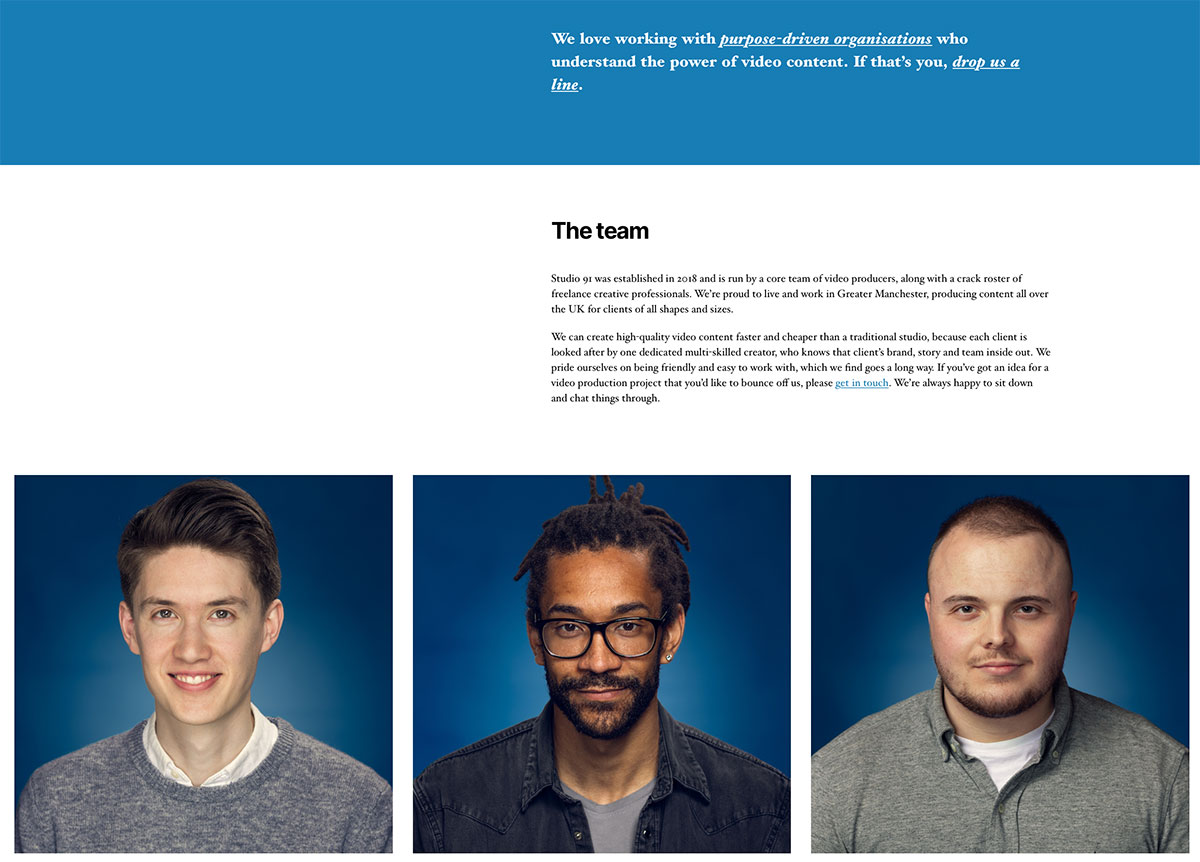 What Studio 91 Media said about their experience
We're so pleased with the corporate headshots Colin delivered for Studio 91 Media. He took care in the prep and the edit to make sure everything was set up to reflect our branding, colour scheme and personality. During the shoot he was friendly, professional and set us all completely at ease. We'll be recommending him to everyone looking for a corporate photographer!