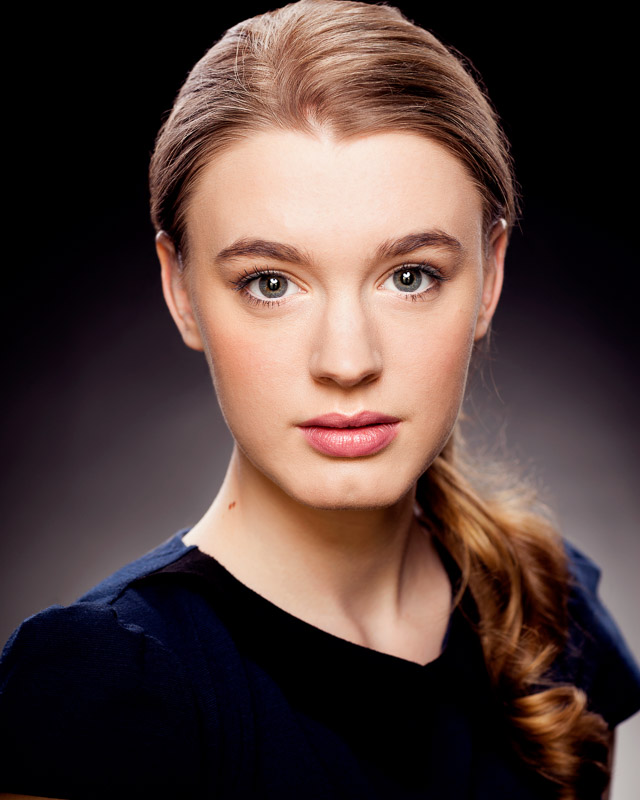 They say a picture is worth a thousand words. With a trained actor in front of the lens, it can tell a million. Portrait photography is something of an art form – requires two things.
Firstly, a dynamic photographer is needed to maximise the effect. Fortunately for Neilson Reeves, our photographer, Colin Boulter, is the master at getting the most out of his talented subjects. This ensures our clients receive portrait photographs which catch the attention of casting directors and seal auditions.
Secondly, a disciplined subject with bags of acting talent is crucial. Recently, Colin had the good fortune of conducting a headshot session with actress Amy James-Kelly. Amy is most famous for playing the role of the homeless girl Maddie Heath in Coronation Street since December 2013.
For a shoot like this, the subtle nuances of a headshot session are highlighted, since dialogue interplay are taken away. Because of this, working with someone of Amy's raw talent was a joy for all parties involved. She is extremely gifted – as you'll see in these headshots – and we predict big things to come!
Commercial Headshot Amy Kelly
Commercial vs. Theatrical Actor Headshot
In the world of acting, there are two kinds of headshots: commercial and theatrical. The former is often used to land advertising roles and is generally of a sunny, uniform disposition. The latter often requires much more planning and execution – since these headshots will be carefully chosen for a specific role, it's important to convey the right message. They must communicate the responsibility and reliability of the actor, but also their power to convey emotion through a slight twitch of the eye or curl of the lip, sending out a signal to the specific role they are targeting.
Theatrical Headshot Amy Kelly – Old Hollywood
Amy was interested in applying for period drama roles as they are currently very popular. Accordingly, Colin set the stage for some serious shots, capturing Amy's ability to switch between emotions with subtle facial movements and expressions. The tiniest adjustment in eyes or mouth can have a massive bearing on the emotion being conveyed – mastery of such facial control is an impressive talent, and one Amy has in abundance. Take a look at these amazing photos and see for yourself…
Working in tandem with Colin, the pair were able to bring out the subtle power of Amy's acting ability and achieve some truly memorable headshots, individually tailored to the roles which she intended on applying for. Such excellent results would simply not have been possible without a relaxed and comfortable working relationship, since true emotion manifests itself best (even in photos) when based on a bedrock of trust.
Amy's experience – What Amy Said
We were over the moon to hear that Amy thoroughly enjoyed her photoshoot and the resulting headshots. "Working with Colin is so easy. And that's the easiest way of putting it. He's a breath of fresh air and where some people may find having stills taken a traumatic experience, he will make it seem like you do it every day," said Amy of her experience.
Throughout the whole shoot, he never stopped smiling, talking me through every bit of equipment and what it did and why he was using it. The only time I stopped smiling was when I had to keep a straight face on a photo, and even then, sometimes we had to take a minute because I'd be trying not to giggle. I can't recommend the team at Neilson Reeves enough. A great day followed by stunning results. I will return to Colin the next time I need headshots doing, no matter where I may happen to be based."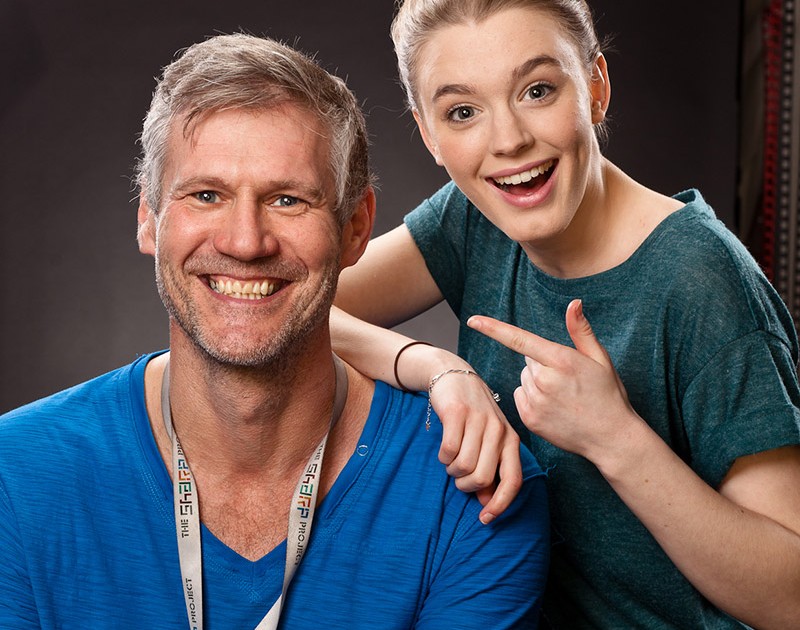 https://www.neilsonreeves.co.uk/wp-content/uploads/2015/03/Amy-Kelly-Coronation-Street.jpg
800
640
admin
https://www.neilsonreeves.co.uk/wp-content/uploads/2013/04/neilsonreeves-photography-logo.png
admin
2015-03-22 10:40:30
2015-03-25 09:41:38
The Power of Facial Control With Amy Kelly Coronation Street