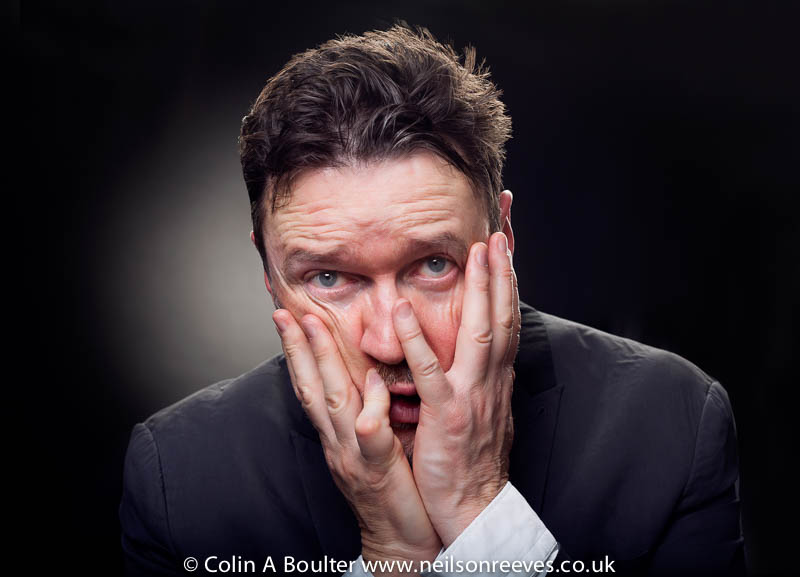 Acting requires skill, effort and patience. A great actor will invest time and dedication into conveying their emotions into a separate character, which is impressive enough when achieved on the television screen, cinema or stage. However, capturing emotions in portrait photography requires an extra level of ability from the actor – and from the other side of the camera, too.
At Neilson Reeves, we prize quality and customer satisfaction above all else, working together with the subject to achieve unbeatable results. Our photographer, Colin Boulter, is an accomplished and experienced pro who has worked with many successful actors of the screen and stage.
Recently, Coronation Street star Ian Puleston-Davies contacted us. Having played the character of Owen Armstrong from 2010 to 2015, he had decided it was time to shake up his portfolio with some new photographs and a new image. After a comprehensive introductory session with Colin, the resulting photoshoot turned into a thorough acting workout. Ian went to the limits of his acting abilities – and Colin was there to push him all way – to produce one of the most exciting photoshoots we've ever had the pleasure of being part of. It was a true masterclass in acting from a pro.
Here is some of the images from the shoot
And you can Read Some Advice from the Actor Himself
What Ian said about the shoot
Ian was thoroughly satisfied with the resulting shots. This is what he said about his experience: "The session made for an inventive, creative, ambitious time. Colin not only knows what he's doing, but he also very cleverly makes you think it's you leading the session… the mark of a good photographer? If you are looking for a bog-standard sit-in-front-of-the-camera-and-smile type of session, I'm sure Colin can accommodate. However, he is so much more. If you want to go off-piste as it were, enjoy the ride; because the moment you walk into his relaxed studio and start talking shots with him, you know you're going to be well looked after."
Indeed, there is nothing bog-standard about Colin's approach. In the case of Ian, the pair talked fully for three hours before even touching the camera. In the words of Ian, they were "gassing like two old fishwives!" Such understanding and trust between the pair is vital to extracting the best photographs possible. Indeed, Ian was so comfortable that he felt at ease talking about his well-publicised OCD and even worked this into some of the shots. When Colin was confident he fully understood Ian's personality and what exactly he was looking for, they moved onto an in-depth photography shoot, capturing not only head shots but a variety of portrait pictures as well.
Setting the Stage and letting emotions run free
 Working in a collaborative manner, Ian and Colin ran the gamut of emotions, from happy to crushed, insane to stressed, tearful to enigmatic. Colin used different qualities of light to accentuate Ian's vast talent – adopting softer lights with soft shadows to create upbeat images, and harder qualities to produce more deepened shadowing for a moodier effect.
The shoot is a perfect demonstration of how superior acting ability coupled with a superb photographer can produce stunning results that can freshen up a portfolio and breathe new creativity into an actor's range. The danger of playing the same character for such a long time – as Ian has done on Coronation Street – is that the initial impetus and thirst for the role can wane. The shoot with Neilson Reeves was the perfect antidote to help spark Ian's creative soul to life and showcase his undeniable talents. Wow!
"Needless to say, Colin has my whole hearted approval," remarked Ian. "He is, appropriately, head and shoulders above the rest; he also happens to be a genuinely lovely guy with bags of energy and a true passion for his art."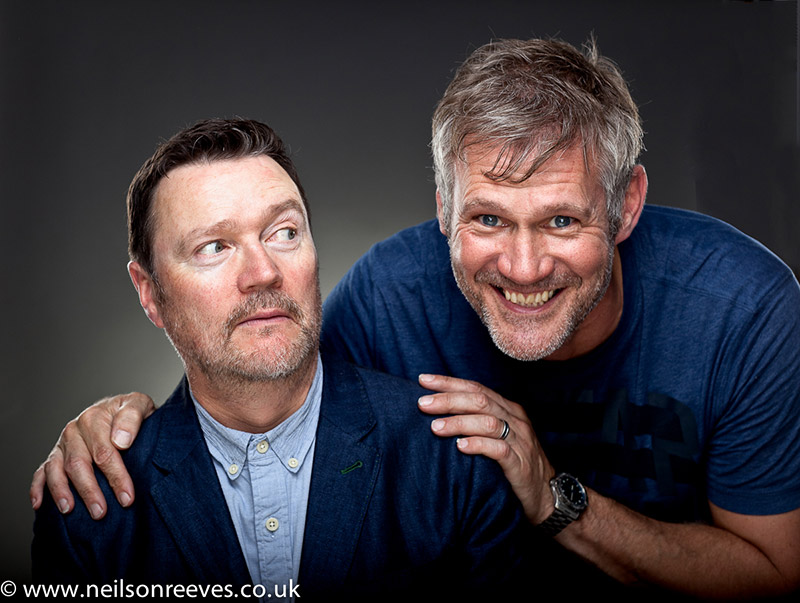 https://www.neilsonreeves.co.uk/wp-content/uploads/2015/03/IAN-P-DAVIES_273_EDIT1.jpg
577
800
admin
https://www.neilsonreeves.co.uk/wp-content/uploads/2013/04/neilsonreeves-photography-logo.png
admin
2015-03-15 10:05:26
2015-03-25 09:44:14
Pushing the Boundaries of Portrait Photography with Ian Puleston-Davies