packages – prices – portfolio
Actor Headshots Manchester
Natural and studio light commercial or theatrical headshots for actors – actress – presenters and all types of performers – with makeup and hair styling options.
Three Package
&

Price Options
Actor headshot photography packages specifically designed to get you more castings, a new agent, expand your type and rock your Spotlight CV – expertly crafted from our high tech Manchester indoor and outdoor studio
Read a small yet glowing sample of our many customer reviews from well-known actors and those just starting out.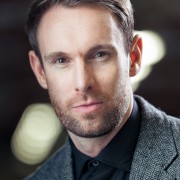 3 months on from my headshots with Colin, I've been taken on by a top agency and have seen an increase in castings and paid work, including lifestyle modelling!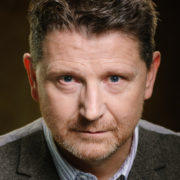 Colin is incredible. Many actors will tell you that they are at their most uncomfortable with headshots/stills – there's no walking or talking and you're having to play yourself… never easy. With Colin, I have rarely felt so at ease!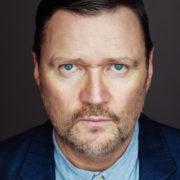 At all times I was made to feel that my input and ideas were integral to the photo shoot. Colin throughout the session showed me the taken pictures while we discussed how best to improve them. I even had a say on the choice of music we listened to!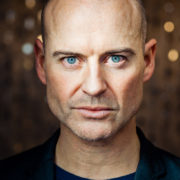 My first proper headshot session for over 15 years, as I always feel so uncomfortable with them….but from the moment I first spoke with Colin over the phone I felt at ease and confident he would be able to get the results I wanted.
The studio sessions last approximately 5 hours on average and includes makeup and hair styling. Makeup artist/stylist stays for duration of shoot
Some of the session time is spent looking at clothing and agreeing a shoot plan.
This package is exactly the same as the Get Ahead 4 look package with makeup and hair styling included and enough time to create a body shot or press and publicity shot.
You may have visited other headshot photographers websites, offering lots of  changes and looks. This often means you change your expression, clothing or hair but they don't change lighting, location or set ups. Meaning all your pictures look and feel the same, the only difference being your expression and clothing.
Heads above is the perfect package for actors who need a body shot or publicity shot in addition to great headshot photography. This package is all about positively utilising the power of Spotlight's online portfolio which allows you to display up to 15 photographs, including body shots, to casting directors or agents who visit your page.
Pre shoot help and advice
All bookings get an opportunity to speak with the photographer before the shoot.
At this point we discuss your career to date, your casting goals and reasons for new headshots.
This helps us to formulate a shoot plan together, discuss clothing/styling.
Heads above customers  will receive advice about preparing skin and hair in readiness for the makeup artist.
Important – all customers are advised to select images from our site they like. This helps us to understand the kind of light we need to use, natural or studio. For customers who prefer to have a natural light shot within their package, we will spend time monitoring the light and weather a few days before the shoot. And if we think we cannot achieve our trademark quality displayed on our website, we happily offer the option to rearrange or shoot in studio.
All useable images taken will be uploaded a secure online proofing gallery that is much more efficient than contact sheets and doesn't waste paper.
The online gallery can be shared with agents and whoever else you wish help you select your final images.
Each person who receives a link to gallery can log in and build sets of their favourites and the information is fed back to you.
At this point you will have the option to purchase additional images taken during the shoot for your casting goals or even personal or family reasons.
All headshot images you chose will receive standard retouching
Retouched images will be uploaded to our internet cloud where you can download your headshot photography in different file sizes for easy emailing, sharing online and printing.
With your permission we actively promote your new headshot images through our huge social media network in collaboration with you.
The headshot portraits you download in high resolution will print up to about 30 inches should you want create a poster or any reason you may need large print.
See recent shoots and other useful information for actors